Perry Stenbäck & Dekadans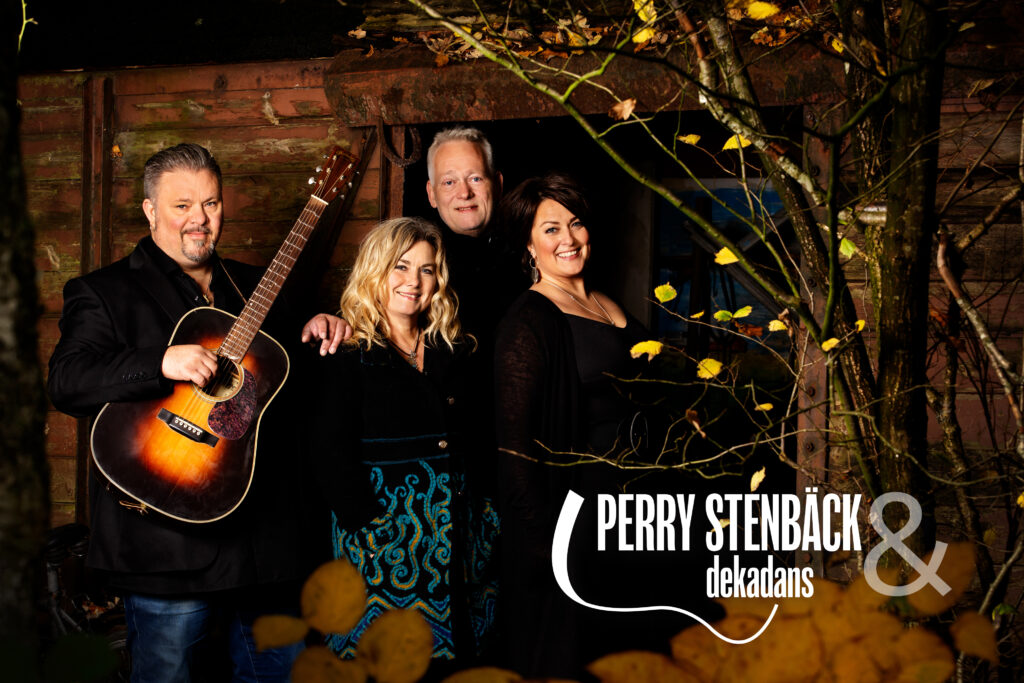 Perry has once again recieved a Danish Music Award Folk(Grammy) as instrumentalist/Artist of the year 2019
Stille og roligt. Idiotisk musikalsk, dovent swingende, dejligt dynamisk og – først og fremmest – vanvittigt velspillet og –sunget,"- Musikanmelder Steffen Jungersen

PERRY POWER
Perry Stenbäck & Dekadansorkestern udgav
længe ventet album, "Just nu",
d. 1. september 2018.
"Det er ærligt talt på tide, at langt flere mennesker får lov at opleve, hvad rockanmelderen oplevede den aften. Og nu er der så endelig serveret for alle såvel som enhver. Perry & Dekadansorkesterns første album, "Just nu",er på gaden 1. september. Og lad da bare forfatteren af disse linjer gå planken ud og postulere, at både Perrys egne sange og de formidable fortolkninger af de svenske visemestre på dette album bør høres af alle, som sætter pris på fornemt (hånd)spillet, følt, dynamisk og insisterende musik – uanset hvilken genre man ellers abonnerer på."
Lyt eksempelvis til den sugende smukke "Hästar i regn".
Er du upåvirket bagefter, så søg læge!
Ellers bare nyd det!
Nyd Perry Stenbäck & Dekadansorkestern! Nyd dem "Just nu"!
STEFFEN JUNGERSEN, August 2018.
5 stjerner til CD'en "JUST NU" i Flensborg Avis:
Det er simpelthen en fornøjelse at lytte til Perry Stenbäck. Her på »Just Nu (När inget är för evigt)« er der ingen smalle steder og ingen sange til overs. En fin lille kompakt sag med hovedvægten på svensk visetradition – tilsat en livlig jazz sine steder og en stilfærdig blues, hvor det skal til…
…Det er dæleme 43 dejlige minutter på den her skive.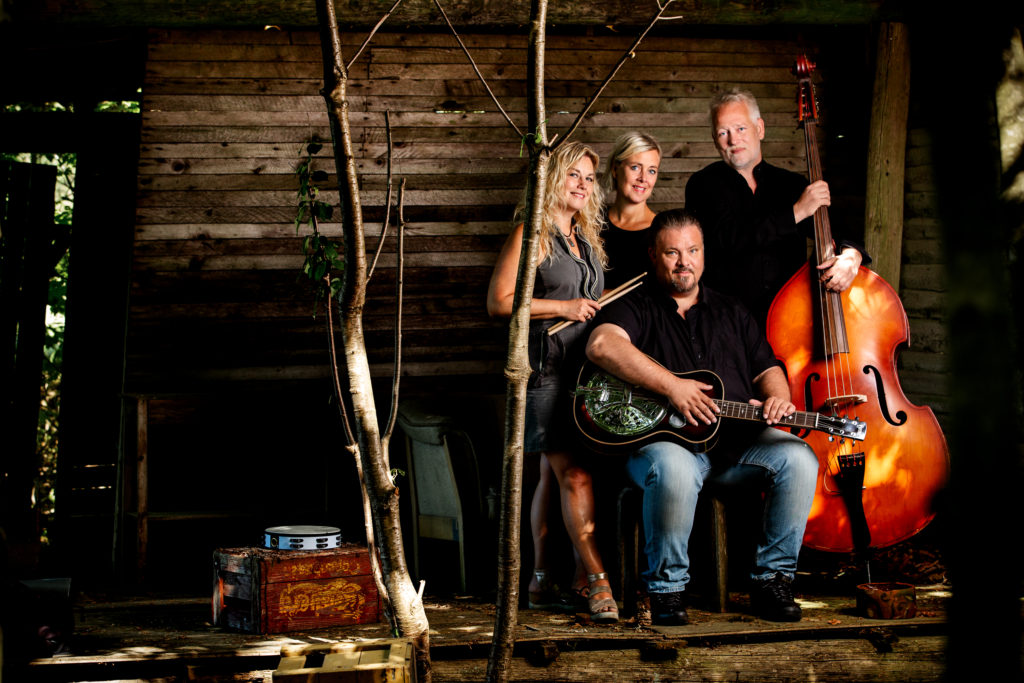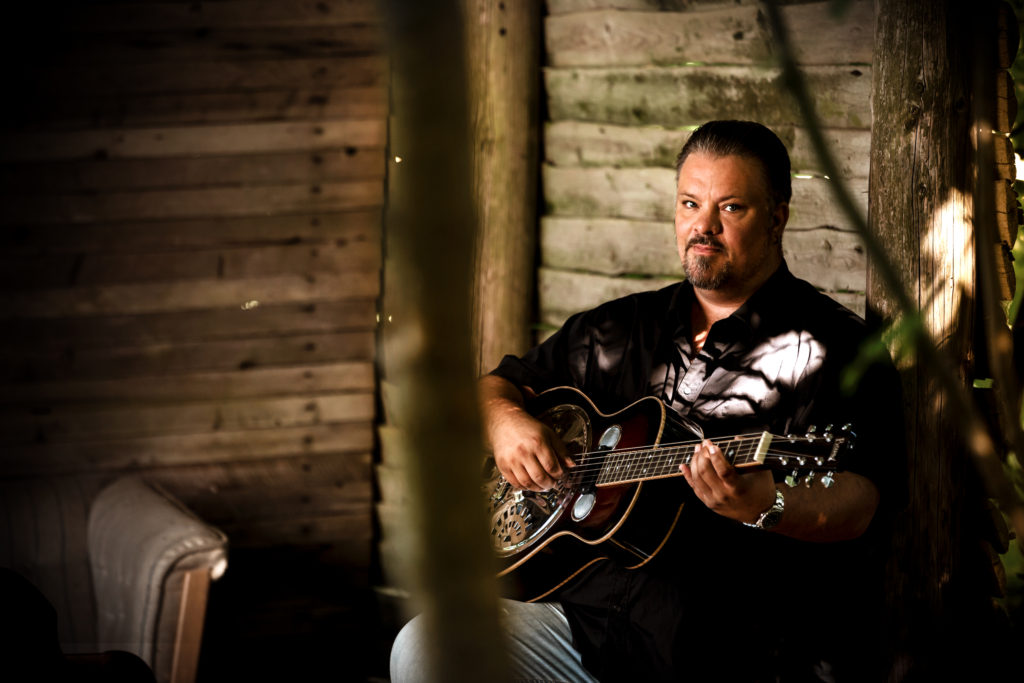 Perry Stenbäck og Dekadansorkestern har i de senere år efterladt det ene koncertpublikum efter det andet behørigt benovede over deres evner, originale numre og fornemme forståelse for og fortolkninger af den svenske visetradition (Evert Taube, Cornelis Vreeswijk m.fl.) stænket med jazz og blues.
About Perry
Perry Stenbäck, Jelling, Denmark – born 1970, Stockholm, Sweden – Grammy awarded guitarist, singer, composer and multi-instrumentalist.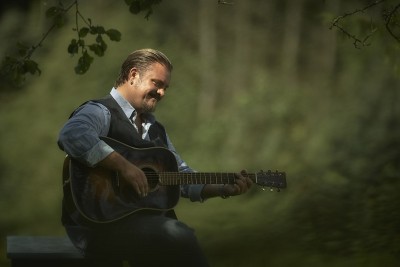 INSTRUMENTS
Electric and acoustic guitars, Lap/pedal steel, Dobro/weissenborn guitars, Banjo, Mandolin, Cister, Laud, Violon, Keys, Zithern, Saw, Viola and Nyckelharpa (Swedish keyed fiddle) – everything with strings and keys …
GENRES
Blues, Classic Rock, Classical, Country, Electronica, Folk, Funk, Jazz, Pop, Reggae, Rock
RESUMÉ
Perry specializes in Blues related genres, Traditional Folk and Roots music and has played everything from Classical and Jazz to Country and Hard Rock. Graduated with a Masters Degree in performance at RMC Copenhagen, Denmark, 1999.
Perry is a well sought after session player and has participated on 150+ records, many of which has been nominated/awarded with Danish Grammys (DMA). He personally received a Danish Music Award/Folk (Grammy) in 2009 as "Instrumentalist of the Year" and was voted number 2 in 'Ekstra Bladets' readers poll: 'Best guitar player in Denmark, 2010.'
Some of the more famous acts he's performing/ has performed with includes Sebastian, Allan Olsen, Erann DD, Puma Hedlund, Rory Ellis & The Devils right hand and Stine Michel.
CURRENT PROJECTS INCLUDES:
● 'BRAGR'
● 'Perry & Peter Puma Hedlund'

● 'Vejle Crossover Art Ensemble'

● 'HverdagsAstronauterne'

● 'Stine Michel og EventyrOrkestret'

● 'Akka Makka Mia'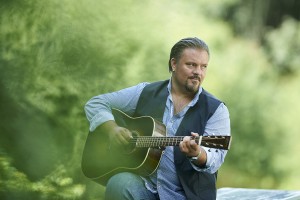 WORKSHOPS – LECTURES
Perry Stenbäck does lectures and workshops on 'Competence improvement and effectiveness', using music as an illustrating tool on 'how to work together and make things "swing"'. Read more about that here.
CLINICS & GUITAR CAMP
Perry is also a sought after clinician, and has had numerous demo clinics in music stores and Music Biz events such as Copenhagen Guitar Show, Fuzz Guitar Show in Sweden, etc. Perry regurlarly demo'es for Akustikken (Sigma and Martin Guitars) T-rex guitar pedals, Magneto Guitars and Bogner Amps.
Read about 'The International Acoustic Guitar Camp 2015' here.
EDUCATION
Rhythmic Music Conservatory (RMC), Copenhagen, Denmark – Masters Degree in Music Performance, 1999.
Perry has previously studied music 1986-89 at Södra Latin Music Junior College, Stockholm, 89-90 at Skurup Community College, 92-94 at Birkagården Community College in Stockholm. Perry has also taken a Summer program at the Erik Sahlström Institute for traditional Swedish folk music in Tobo studying the Nyckelharpa.
Get and watch media (photos/videos/articles) here
Click here to see who Perry is influenced by.
CONTACT
Tel: +45 40840406 – Mail to info@perrystenback.com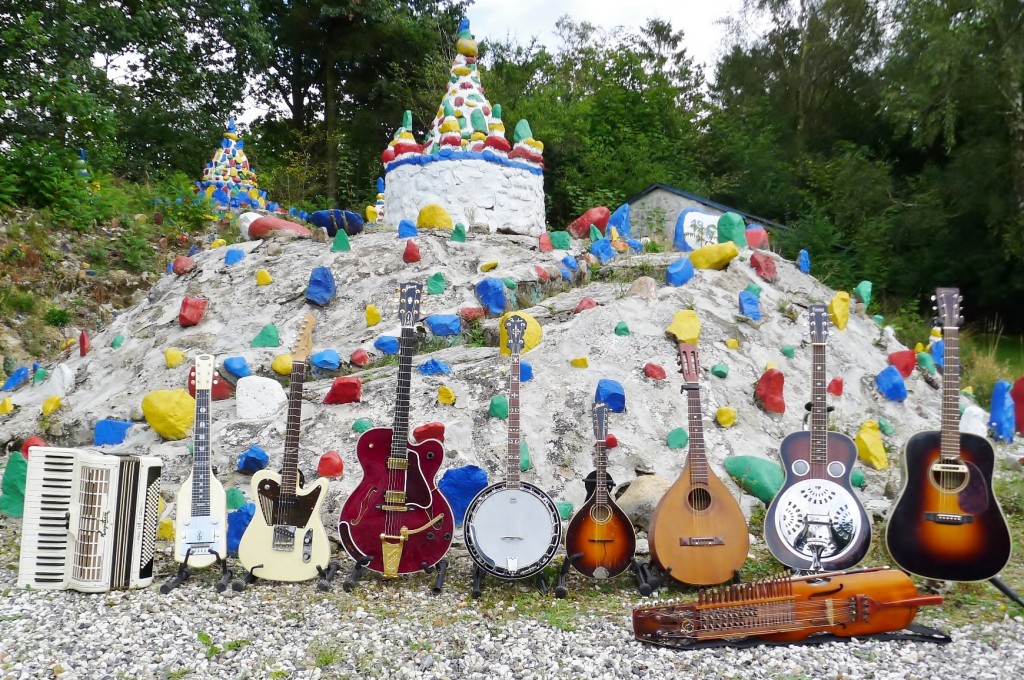 Køb live-DVD 'Perry Stenbäck & Dekadansorkestern – Live på Brummers Gård' på Folkshop
Perry's inter active guitar book (in Danish), with online video and audio can be purchased here